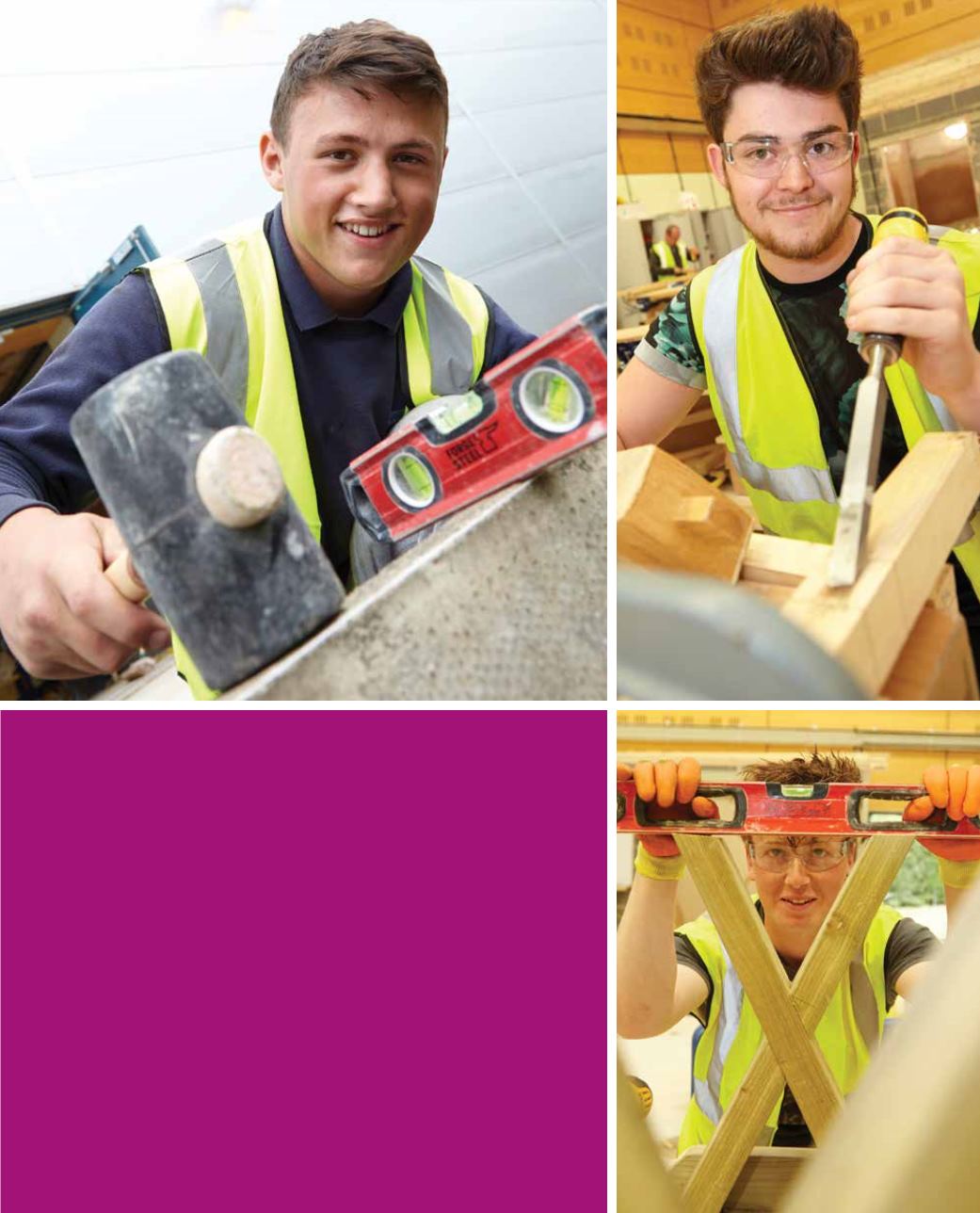 What could I earn?
Bricklayer £15,000 - £30,000
As a Bricklayer you will build and repair walls inside and outside
of properties as well as working on other kinds of brickwork,
such as tunnel walls and chimney stacks.
Carpenter or joiner £18,000 - £30,000
As a Carpenter or Joiner you will make and install wooden fixtures
and fittings. You may work in areas such as fitting out shops and
bars, building sets for film or TV and on general construction sites.
Building services engineer £20,000 - £45,000
As a Building Services Engineer you will design, install and
maintain the services that are needed to allow the building to
do what it has been designed for.
17