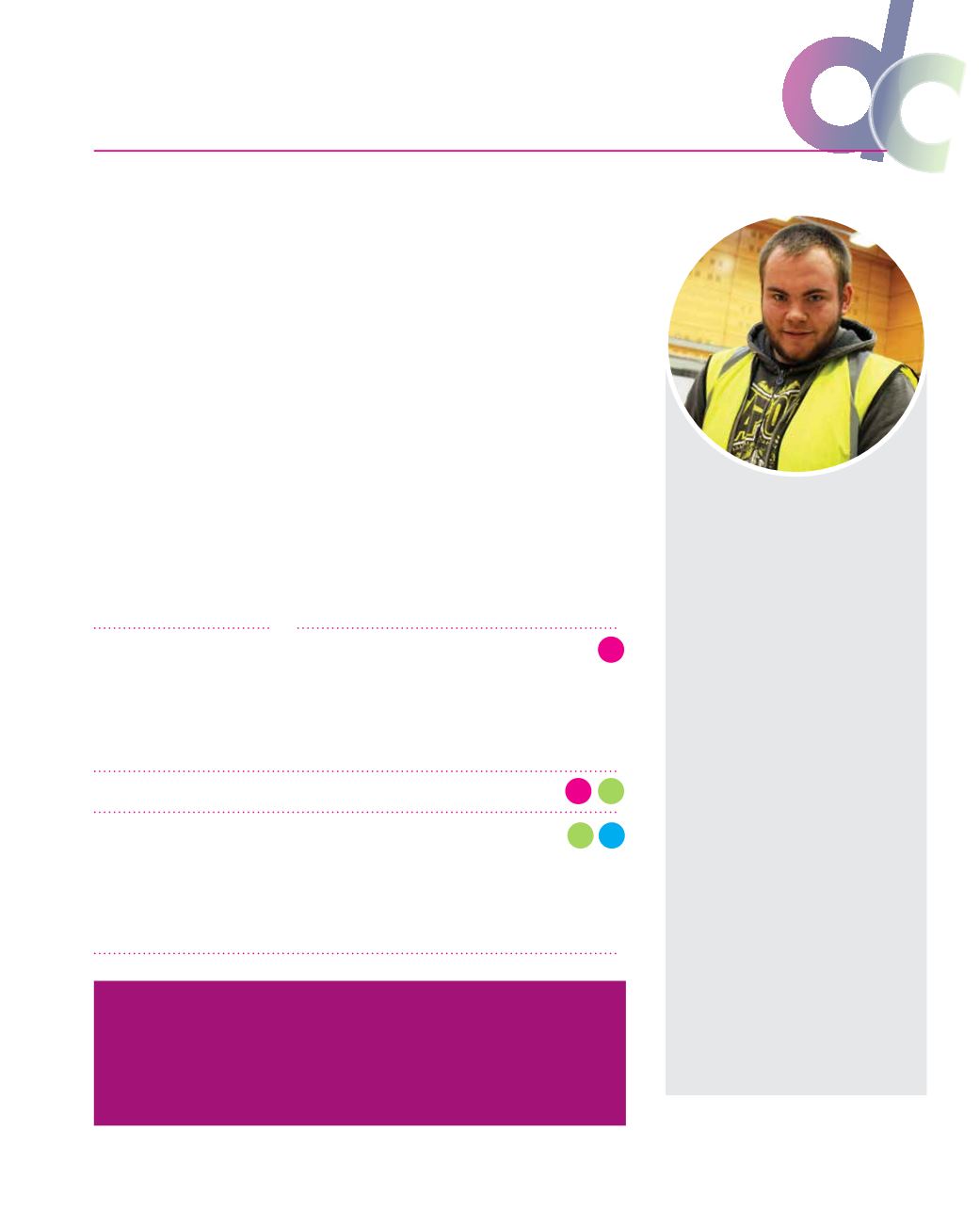 L2 L3
If you're thinking about a job within construction and are
keen to develop your skills in one of the related trades, then
now has never been a better time. Within the local area,
there is a significant demand for construction based
training, with employers very keen to employ local people.
Regionally, the Construction sector continues to grow and
over the next five years, over 13,000 construction jobs are
expected to be created within the North East. This is as a
result of growth in both Private and Public Housing due to
the support of a number of Government funding schemes.
As a result, employers are keen to recruit individuals with
the skills they need to develop their businesses in a
wide-range of trades including carpentry, joinery,
bricklaying and plastering to name a few.
What can I study?
Certificate in Construction
• Brickwork
• Joinery
• Plastering
• General Construction
(with opportunity of progression to Level 2 or an Apprenticeship)
Diploma in Construction Skills (Level 1 and 2)
Apprenticeships in a range of Construction Trades
at Intermediate and Advanced Level
• Brickwork
• Joinery
• Plastering
• General Construction
Studying at College
has helped me so much
with my confidence, so
much so that I felt I was
ready to apply for an
apprenticeship. I
received help to prepare
my CV to send off to
companies, and my hard
work and perseverance
finally paid off when I
joined Johnsons Sheds as
an apprentice. I love
attending College on day
release; the tutors are
very supportive and I'm
gaining the knowledge
and insight I need to
pursue a career in
construction.
Dempsey Dinsdale
Construction
16
Apply now at
www.derwentside.ac.uk
Almost women work in construction,
proving that it's definitely not just "jobs for the boys!"
200,000
"
"
Intermediate Apprenticeship
in Construction
L1
L2 L1