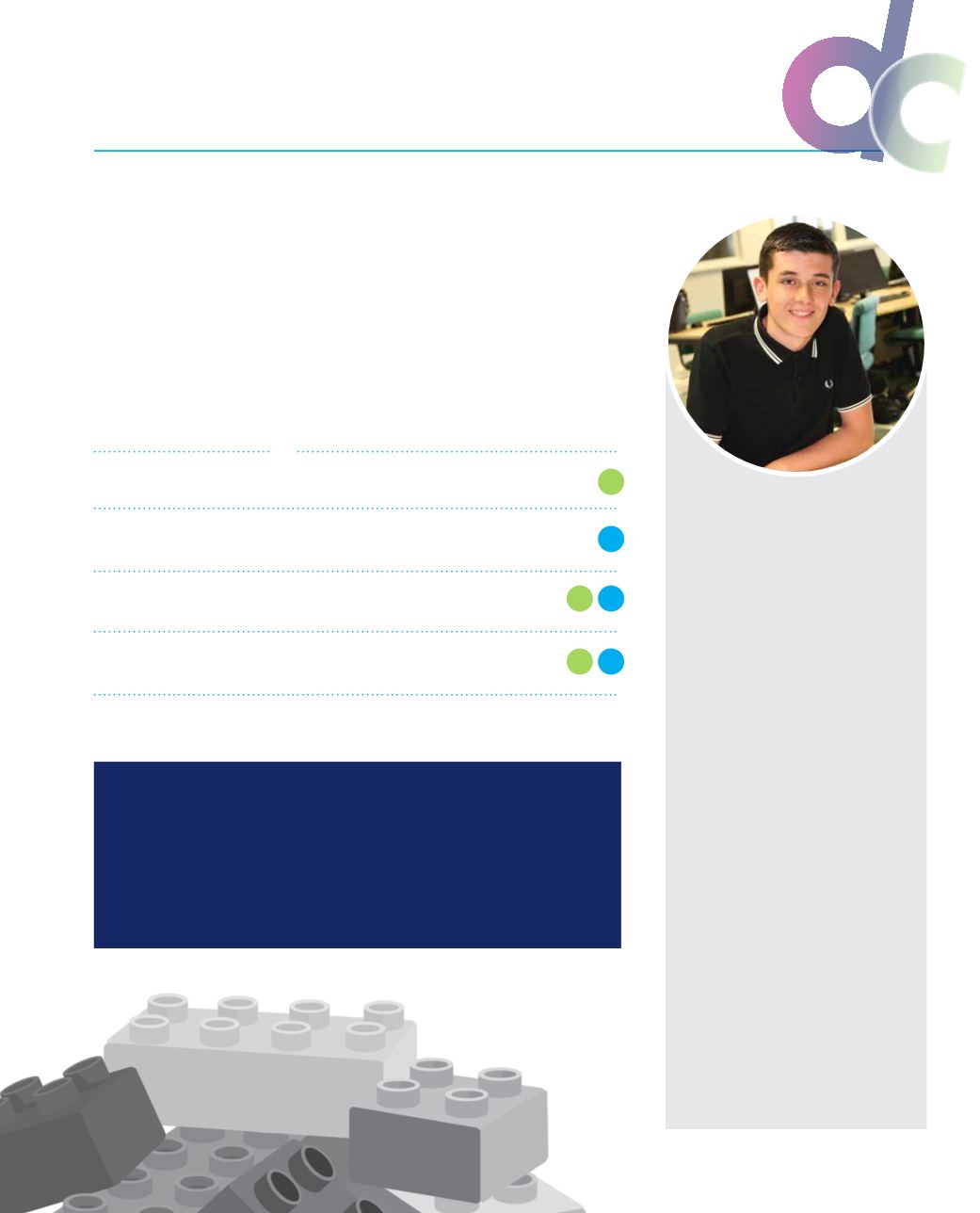 L2
L2
L3
L3
If you would like to work in education and be an advocate
for childcare, then these courses will give you both a
nationally and internationally recognised qualification. You
will study a range of topics including the developing child,
play and early years and safeguarding children. The
courses are practically based, enabling you to gain
experience in a wide range of childcare settings.
What can I study?
CACHE Certificate in Introduction to Early Years
Education and Care
CACHE Technical Diploma in Childcare and Education
(Early Years Educator)
Apprenticeship in Children and Young People's
Workforce at Intermediate and Advanced Level
Apprenticeship in Supporting Teaching and Learning
in Schools at Intermediate and Advanced Level
L2
Childcare
I'm really enjoying
my course. Joining
College has helped me
come out of my shell and
gain lots of confidence.
My course tutors are very
understanding and
helpful with any issues
that may occur in
College and in students'
home lives. I've been
given the opportunity
to go back to do a
placement at the school
I went to from nursery
and it's great to go back
after all these years. After
the completion of my
course, I'm hoping to
study for a degree in
Primary Education.
Ryan Morgan
Diploma in Childcare
and Education (Level 3)
Apply now at
www.derwentside.ac.uk
15
An estimated people
are employed in the Early Years,
Children and Adult Social Care sector
1.9 million
"
"
L3