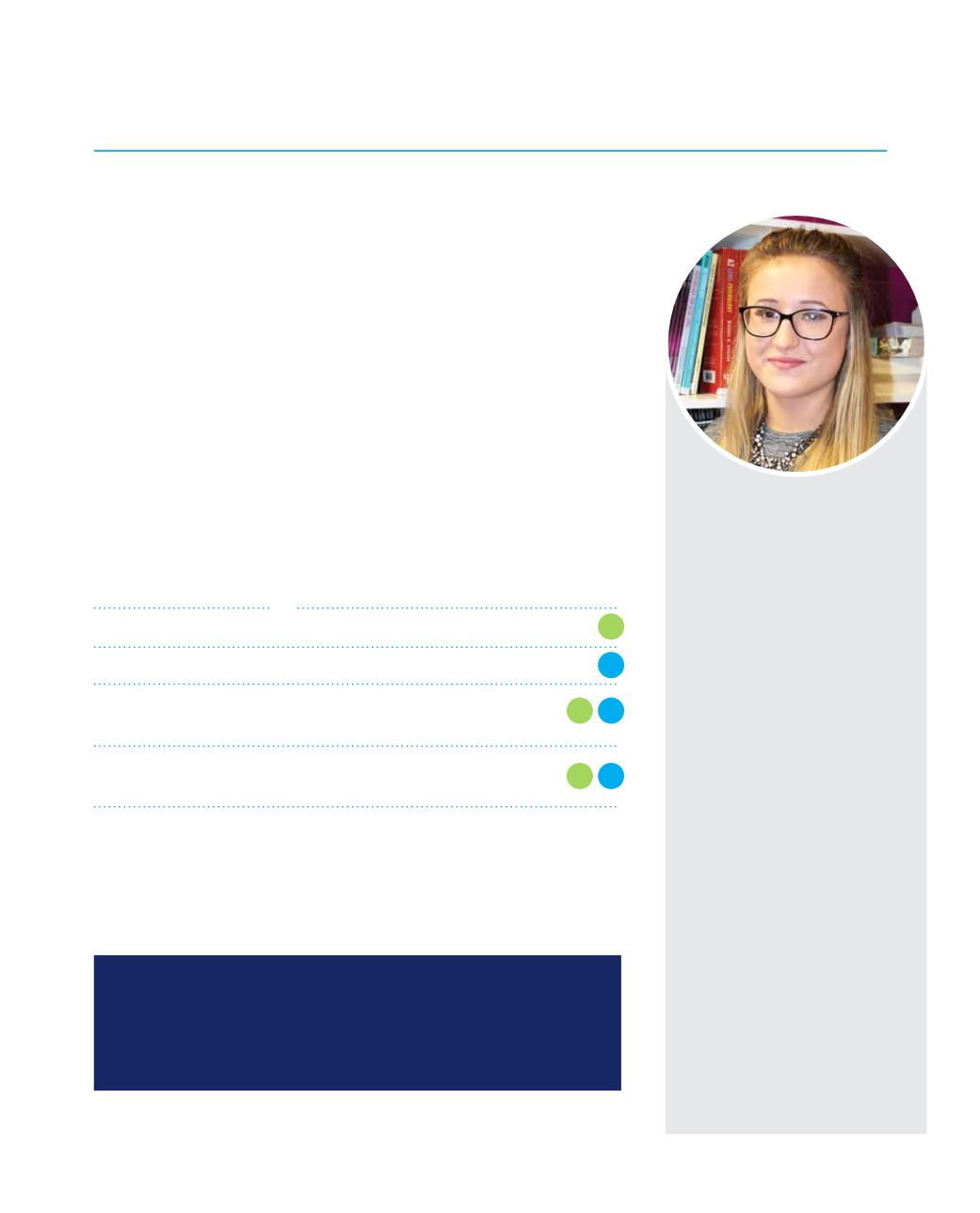 L2 L3
After leaving school
I chose to study at
Derwentside College as
it offers an excellent
range of vocational
courses and is close to
where I live. Studying at
College has been great;
I've met so many new
people and made some
great friends. I love the
work placements on
offer as you get real
hands-on experience in
a variety of health and
social care settings. I
achieved my level 2
course with merits and
can't wait to achieve my
level 3. My ambition is to
go to university to study
Mental Health.
Georgia March
"
"
During your studies you will gain a broad understanding of
numerous health and social care issues, such as promoting
health and well-being, physical aspects of health and
factors affecting human growth and development.
Caring involves working with a range of people in a variety
of different situations, such as working with children or
people with special needs, caring for the elderly or looking
after patients in hospital. Practical experience is an integral
aspect of your learning, where you will be given the
opportunity to work in a variety of care settings.
The College can also tailor its Health and Social Care
courses with specialist units to help you choose the right
pathway for you.
What can I study?
BTEC First Diploma in Health and Social Care
BTEC Diploma in Health and Social Care
Apprenticeship in Health and Social Care/Health
Care Support at Intermediate and Advanced Level
Apprenticeship in Clinical Health Care Support at
Intermediate and Advanced Level
Health & Social Care
Apply now at
www.derwentside.ac.uk
23
Together the health and social care sectors
employ in ten of the working population
One
Diploma in Health and
Social Care (Level 3)
L2
L3
L2 L3