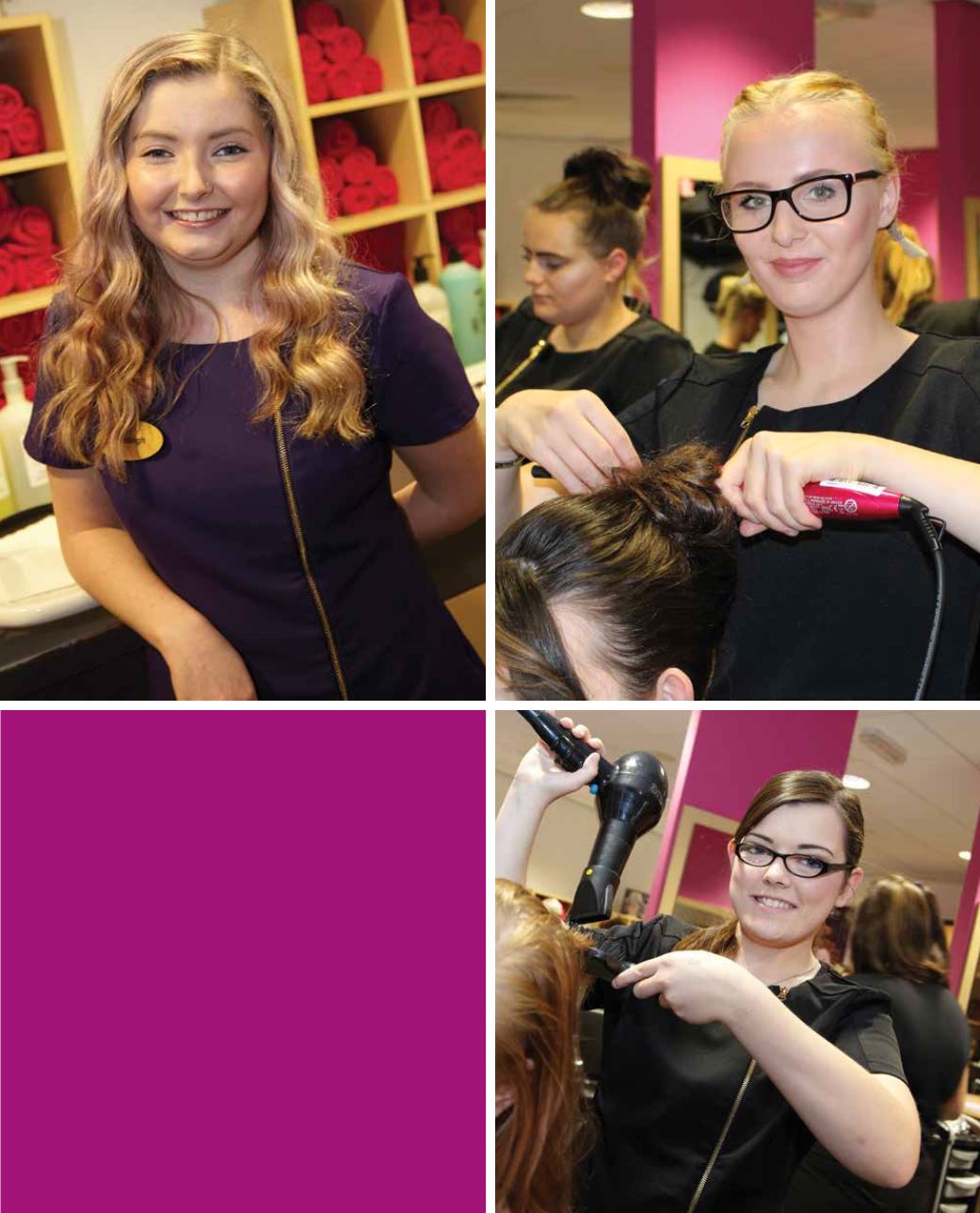 What could I earn?
HAIRDRESSER £14,000 - £20,000
A Hairdresser will cut, colour and shape a client's hair
to create the look they want. You could work in a salon,
on a cruise liner, in a hotel chain or be self-employed.
COLOURIST £14,000 - £20,000
As a Colourist you will become an expert in colouring
hair and in other technical services offered within a
salon. You will hold consultations with clients and work
with stylists to ensure the cut and colour work together.
Salon Manager £18,000 - £30,000
As a Salon Manager you will manage the salon team
ensuring the salon is operated professionally to the
highest standards and that all aspects of the
business are kept up-to-date.
21