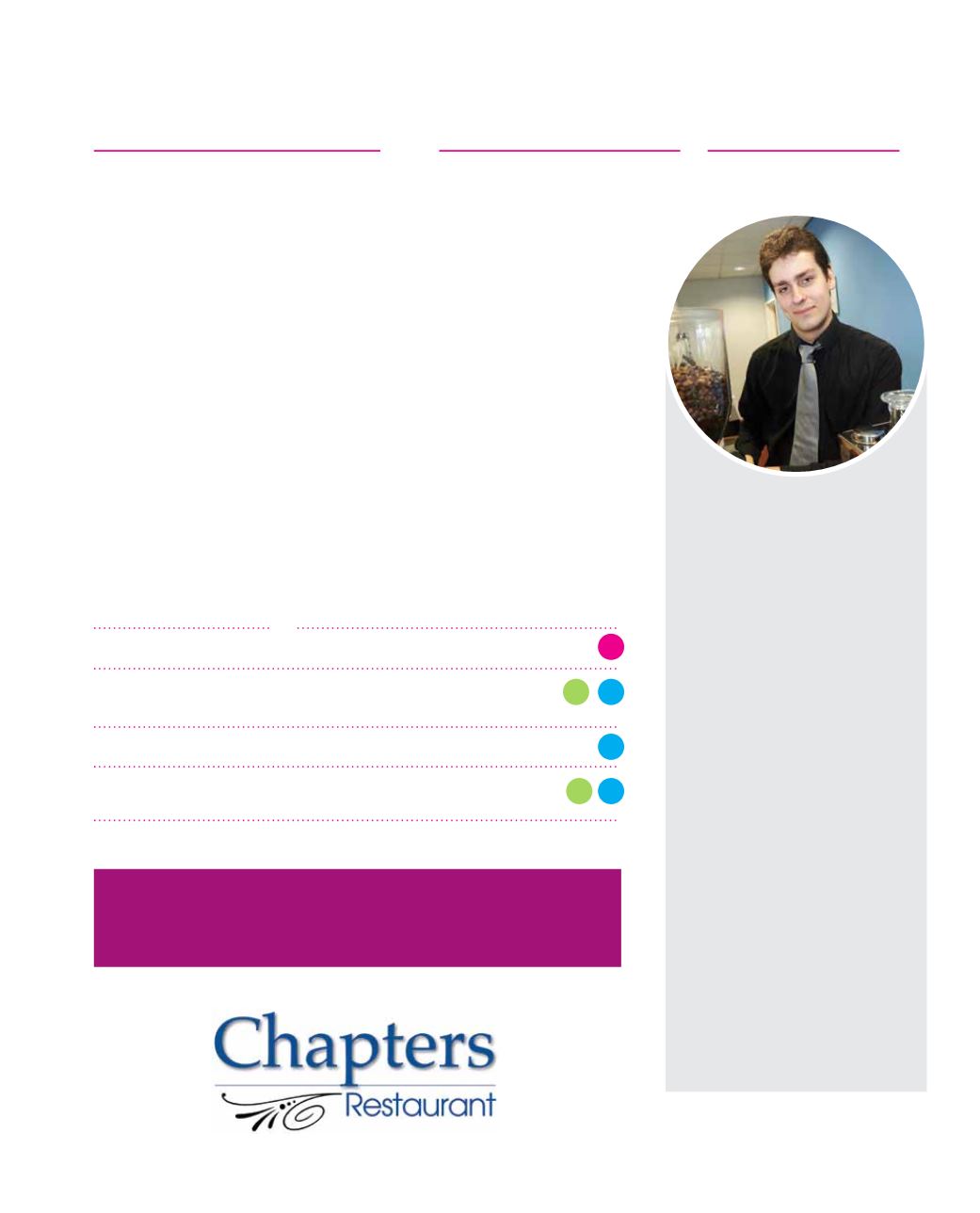 L2 L3
There are many openings in the Catering and Hospitality
industry. With such demand for skilled chefs and hospitality
specialists, studying catering and hospitality can lead to
many exciting employment opportunities.
You will gain a range of skills, enabling you to develop
an in-depth knowledge about cooking and preparation
methods. Working in the College's production kitchen you
will be able to put your skills into practice. You can also
build on your service and customer care skills in the
College's restaurant '
Chapters
' and have the opportunity
to work on a range of functions, conferences and dinner
events throughout the year. At the same time, you will
produce a portfolio of evidence to prove that you have the
skills and knowledge required for the catering industry.
What can I study?
Hospitality and Catering
Catering - including Professional Cookery and
Food and Beverage Services
Hospitality Supervision and Leadership
Apprenticeship in Catering and Hospitality at
Intermediate and Advanced Level
I chose Derwentside
College as it is my local
College and has a great
reputation for Catering
and Hospitality courses.
I also wanted to gain
new skills and experiences
and meet new people
and I haven't been
disappointed. The staff
are friendly and extremely
supportive and working
as part of a team in the
real college restaurant
'Chapters' has been a
superb experience. Once
I have completed my
course, I would love to
work as a Chef on a
cruise ship.
Matthew Fox
Professional Cookery
(Level 3)
Catering & Hospitality
12
Apply now at
www.derwentside.ac.uk
Hospitality is the UK's
4
th
largest industry
"
"
L1
L2 L3
L3