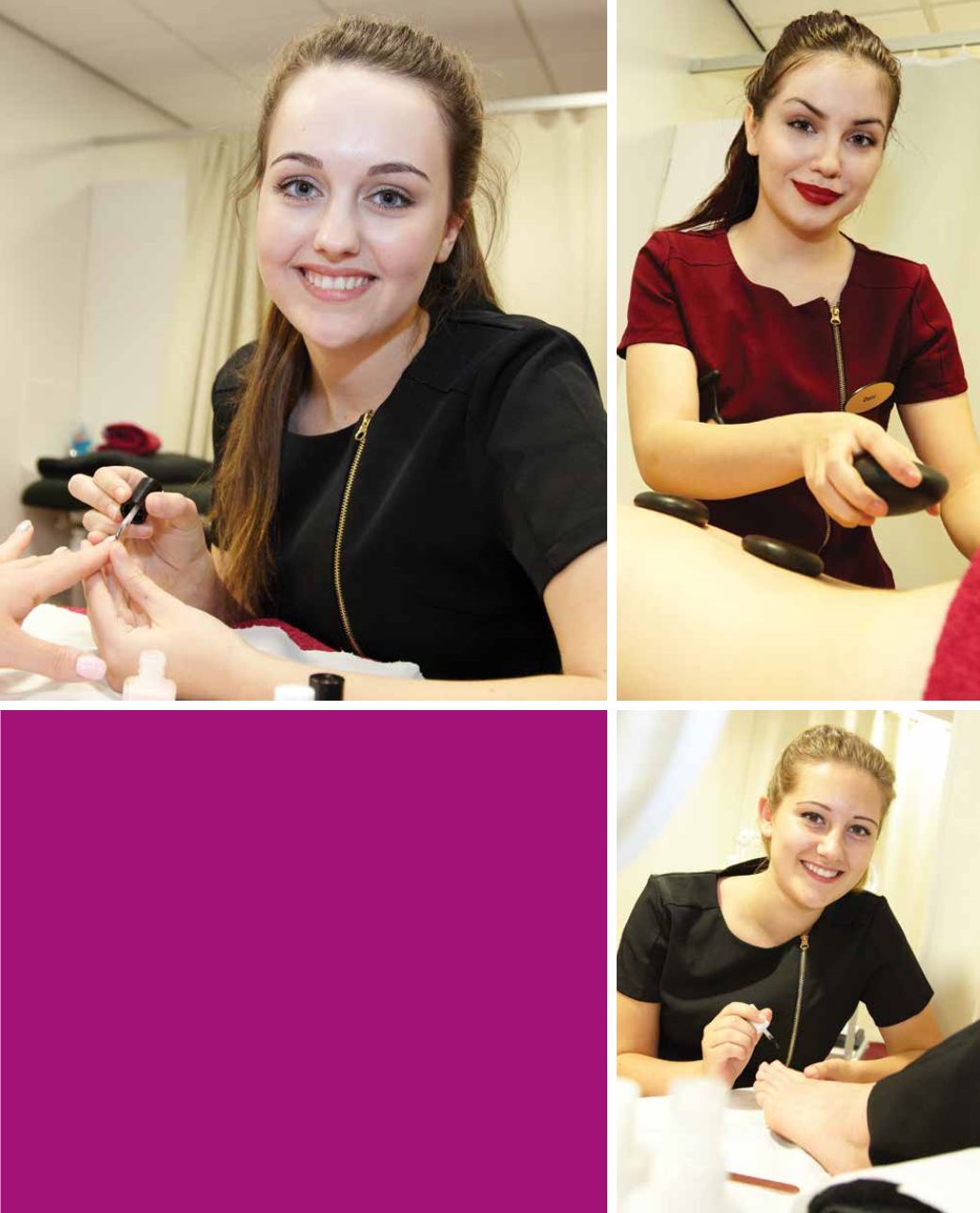 9
What could I earn?
BEAUTY THERAPIST £12,000 - £25,000
As a Beauty Therapist you will carry out a diverse range of face
and body treatments for clients to help them look and feel better.
NAIL TECHNICIAN £12,000 - £25,000
To become a Nail Technician, you will need to have creativity and
patience. You will also give clients advice about looking after their
nails, as well as recommending nail care products.
BEAUTY CONSULTANT £12,000 - £19,000
As a Beauty Consultant you will help customers choose the right
beauty products ensuring they make the most of their appearance.