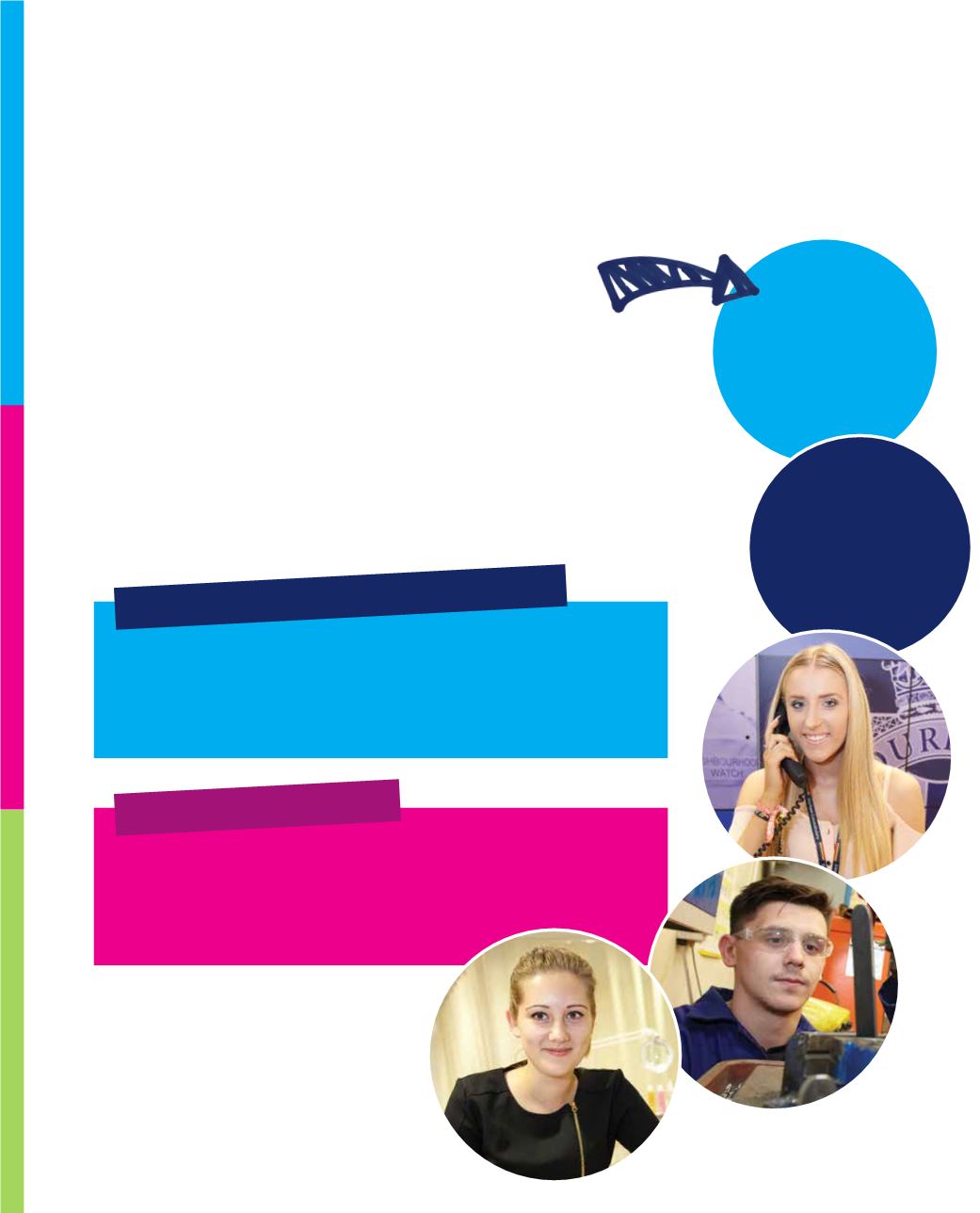 Additional Learning Support
If you need some extra help to succeed we may be able to
provide additional learning support. We can offer support
and advice on a range of difficulties and disabilities.
Don't be afraid to ask for help.
Careers Guidance
Our team of careers advisers are available to discuss any aspect of
education, training or employment. The best impartial advice is
provided by our guidance team.
Our service includes:
•
Individual, impartial guidance interviews to help in course choice.
•
Support with Job search including CV's and Job Applications.
•
Advice on further education and training including higher education
and career choices.
Supporting you...
4
We will support you every step of the way to achieve your goals.
We provide...
Learners
receive good
careers advice
throughout their course
to meet the needs of
their chosen career
Ofsted 2016
•
Learners receive
good support from
highly experienced
and committed
progression advisors
Ofsted 2016
Personal Support
Sometimes you may experience a personal problem, such
as stress, bereavement or family issues. Learning mentors
will assist you and, with your agreement, enlist specialist
support if it is necessary.
Apply now at
www.derwentside.ac.uk