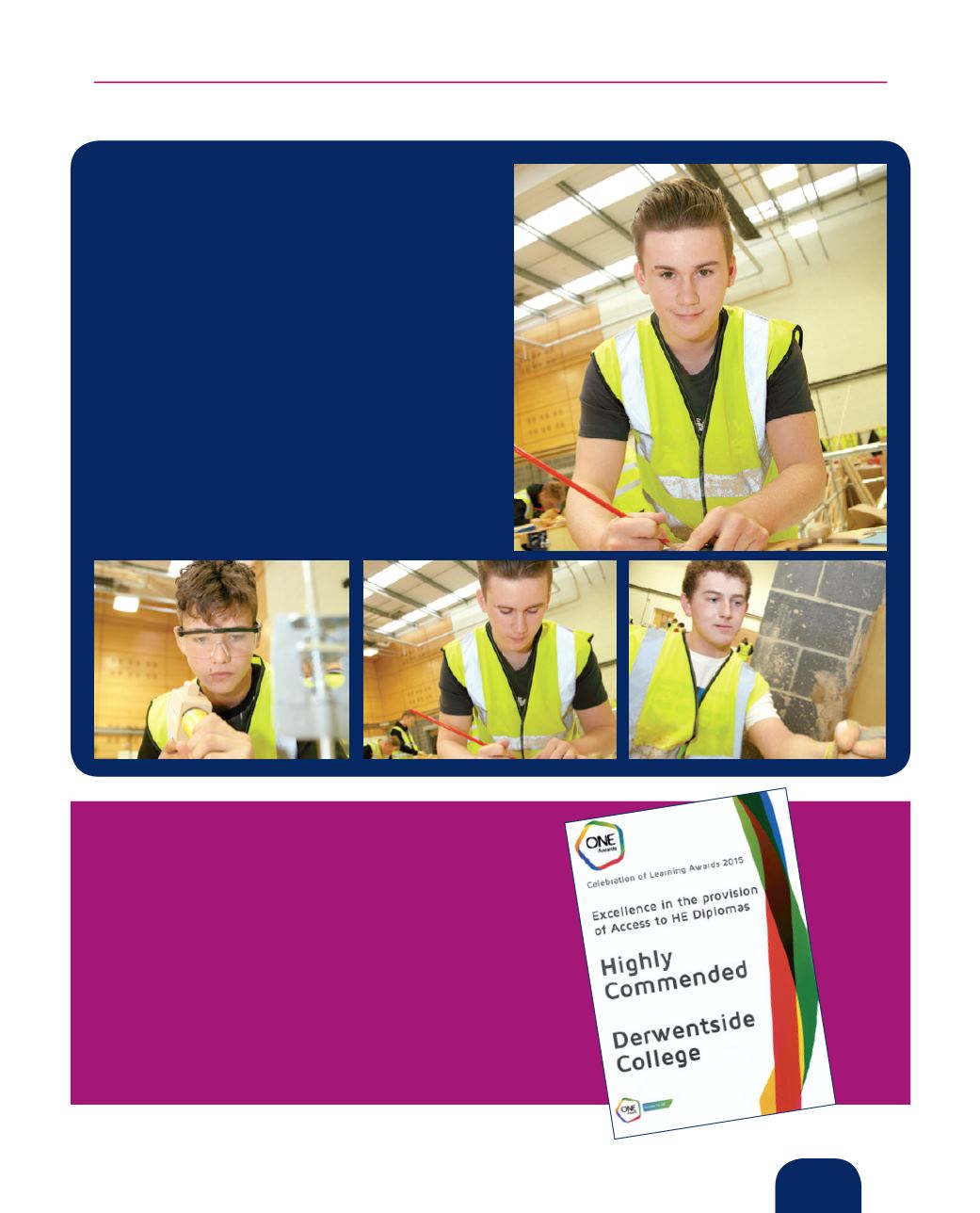 Commendation for Excellence
in Access to Higher Education
In June, the College was delighted to receive
an award for the outstanding quality of its
Access to Higher Education programme
following a nomination by the Lead Moderator
for One Awards. The award is in recognition
of the outstanding quality of teaching and the
exemplary learning experience provided for
students which effectively prepares them for the
rigours of undergraduate education.
Annual Report
2014-15
New Construction Centre
Opens - September 2015
Throughout 2014-15, the College continued
to build on its outstanding partnership
with Jobcentre Plus in the local areas of
Consett and Stanley in continually aligning
its programmes to local job vacancy trends.
As a result of a gap in the market, coupled
with high employer demand within the local
area, the College embarked on an ambitious
plan during the summer, investing £500,000 in
a new construction facility. By the time doors
officially opened for business in September
2015, over 120 students had already joined the
provision with significant further recruitment to
come during the 15/16 academic year.
9