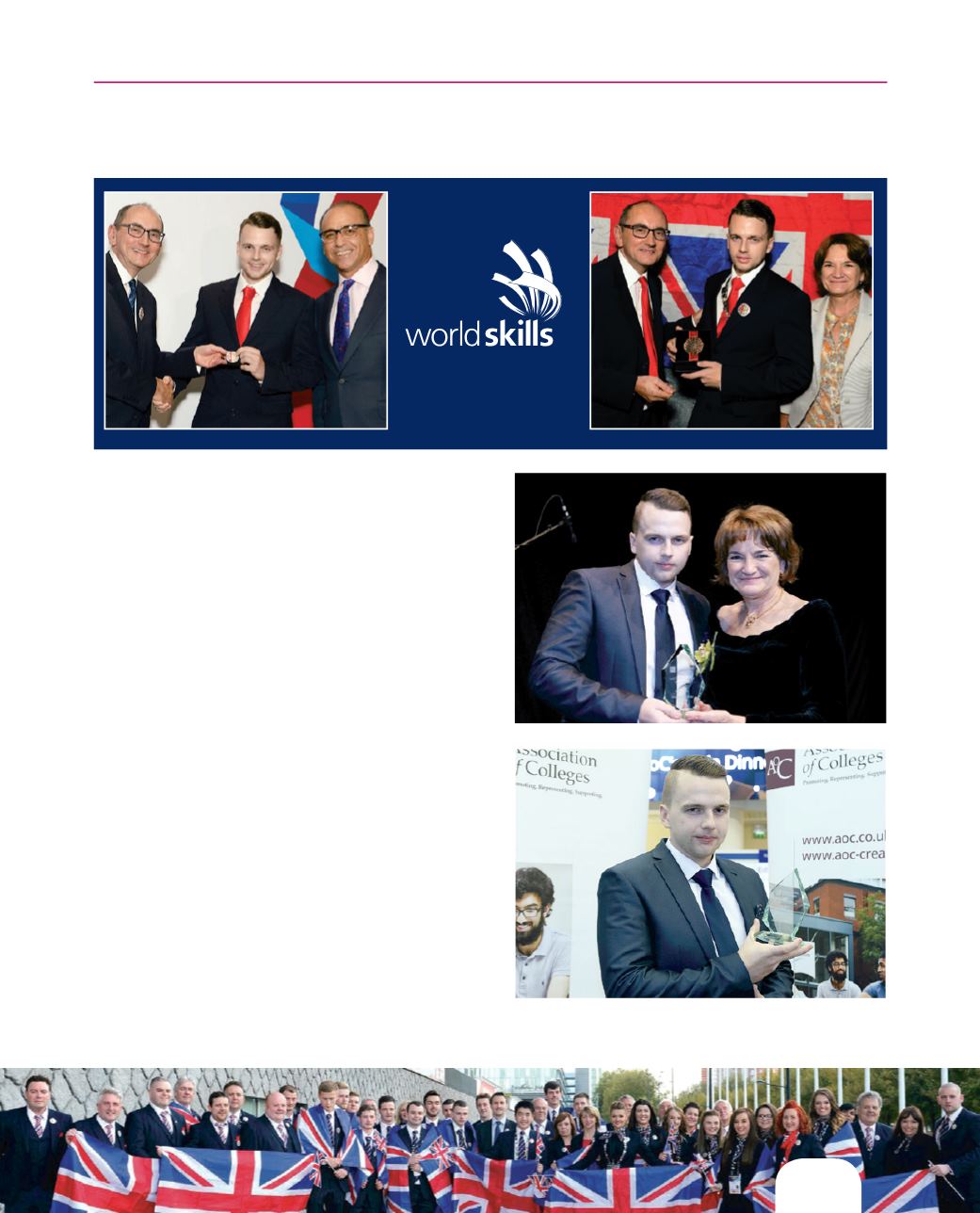 Following his phenomenal success in 2014 in
the Euroskills competition in France, Reece
Taylor, an apprentice in fabrication and
welding, went on to represent his country,
as well as Derwentside College, and his
employer Dyer Engineering, at the WorldSkills
competition in São Paulo, Brazil in August
2015. Reece was the only student selected
from the UK to represent his country in the skills
area of Welding, where he went on to win a
Medallion of Excellence placing him in the
top 10% of all world competitors. Following
on from this tremendous success, Reece
ended the year by winning the prestigious,
national Association of Colleges Student of
the Year for 2015. Reece was selected from 82
nationwide nominations of an exceptionally
high standard.
World Class Success for Derwentside College Student
The support and training from staff at
Derwentside College and my employer,
Dyer Engineering, helped me to the final stage
of the competition. Without this encouragement
throughout my apprenticeship, I wouldn't be
where I am today
"
Reece Taylor
"
Annual Report
2014-15
11