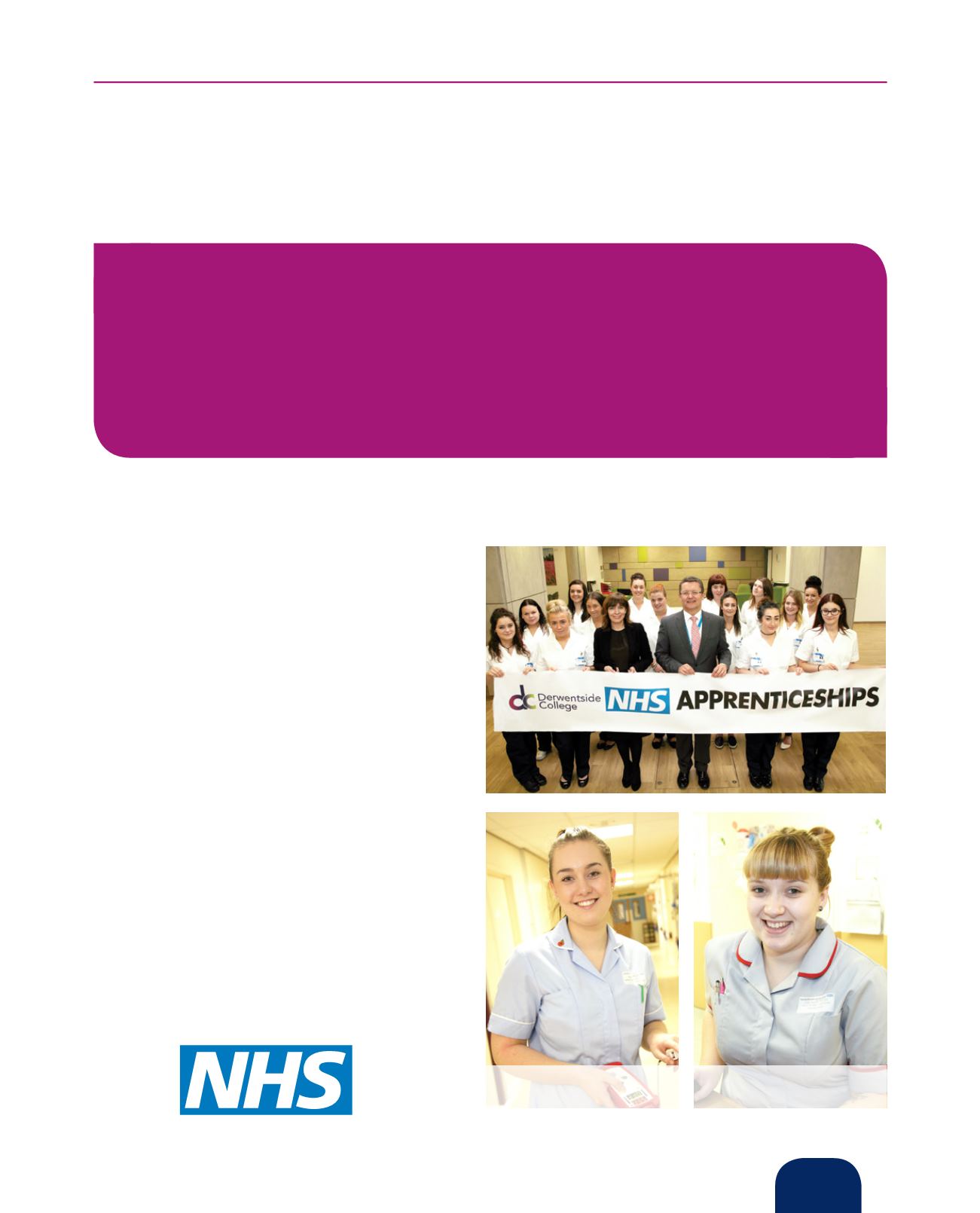 Success Stories
Derwentside College has an innovative approach to employer
engagement which has led to the development of significant
growth in apprenticeships. The College is one of the largest
and most successful providers of apprenticeships in the North
East region and beyond and in 2014-15, the College worked
with 1,065 employers and had 5,506 apprentices.
The College's excellent and well established
partnership with County Durham and
Darlington NHS Foundation Trust continues to
go from strength to strength, with over 300
apprentices training in a diverse range of areas.
In the last 12 months, the Trust has worked
in partnership with the College to create 70
new jobs for young people aged 16-24 in
the areas of clinical healthcare and business
administration.
Most recently, the College has supported the
Trust to engage with the government's flagship
Traineeship programme which can lead to
jobs or apprenticeships for 16-24 year olds,
with 100% of learners from the first cohort now
having progressed into apprenticeships.
As a result of the College's success, this has
now led to the development of further training
partnerships with NHS Foundation Trusts in
Northumbria, Tees Esk & Wear Valley and in
South Tyneside.
Annual Report
2014-15
7
Sarah Watson
Healthcare Apprentice
Lisa Marie Fallon
Care Trainee
College and NHS Partnership creates 70 new jobs for Young People