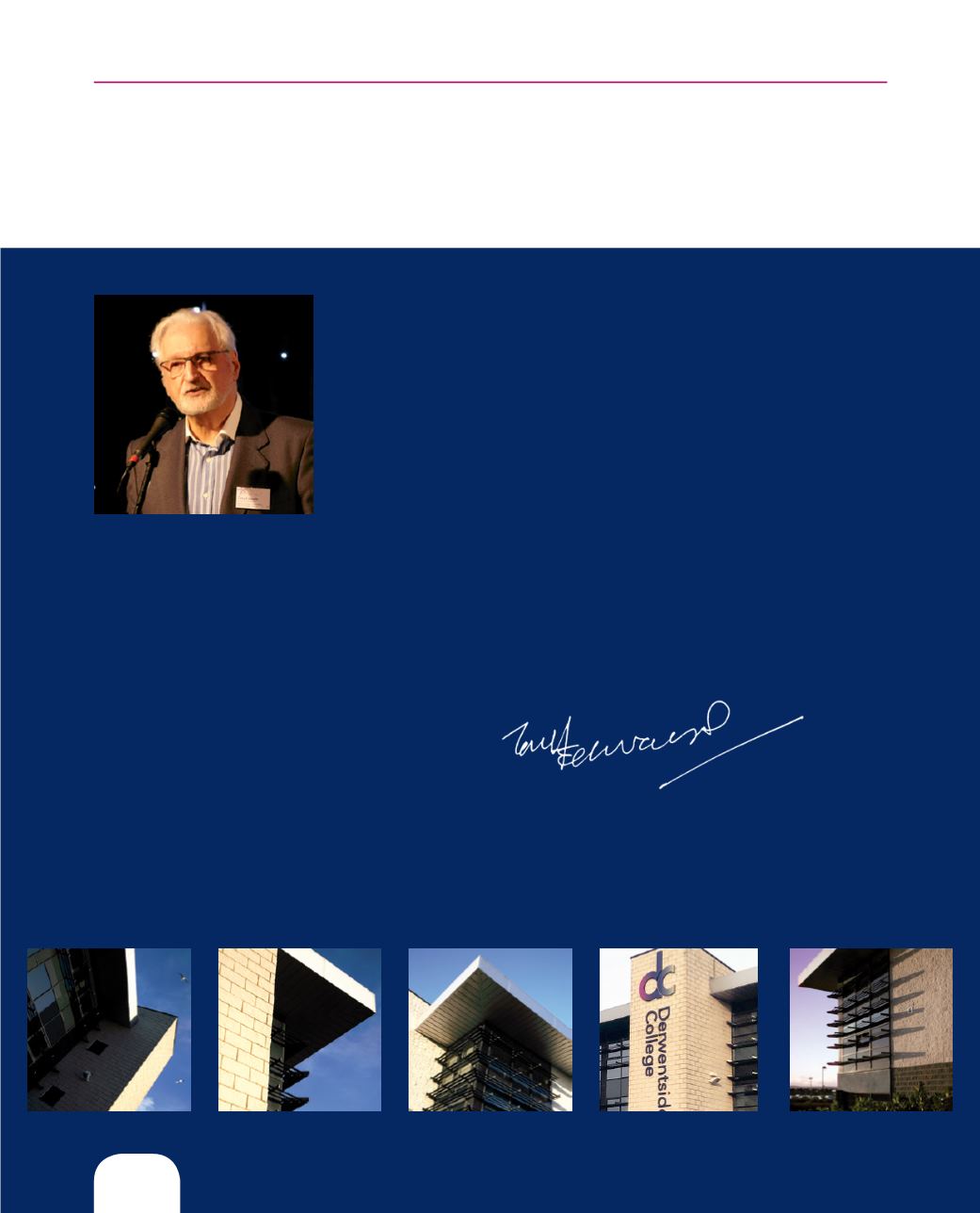 As the Chair of Derwentside College I am
proud to report that we have had another year
of fantastic achievements.
This year, we have developed further our
strategy to offer the best opportunities for our
students to reach their full potential. This has
been done by placing great emphasis on
employability and the delivery of an excellent
educational experience for our learners.
We have also continued to build on
our outstanding success in growing
apprenticeships with significant support from
both local and regional industry.
The success of these opportunities depends
upon the support of our employer partners and
I am grateful the College has been able to
develop such strong and sustainable employer
partnerships over a number of years.
I am delighted to note that we are succeeding
in achieving our Mission statement.
I would like to thank the Principal and Senior
Management Team for their leadership to
ensure the continued success of the College.
The Board is responsible for the strategic
direction of the College and I would like to
take this opportunity of thanking my Board
Colleagues for their time, enthusiasm and
commitment to ensuring Derwentside College
remains a leader in education provision for our
community and beyond.
Tony Edwards
Chair of the Board
Chairman's Welcome
Annual Report
2014-15
4