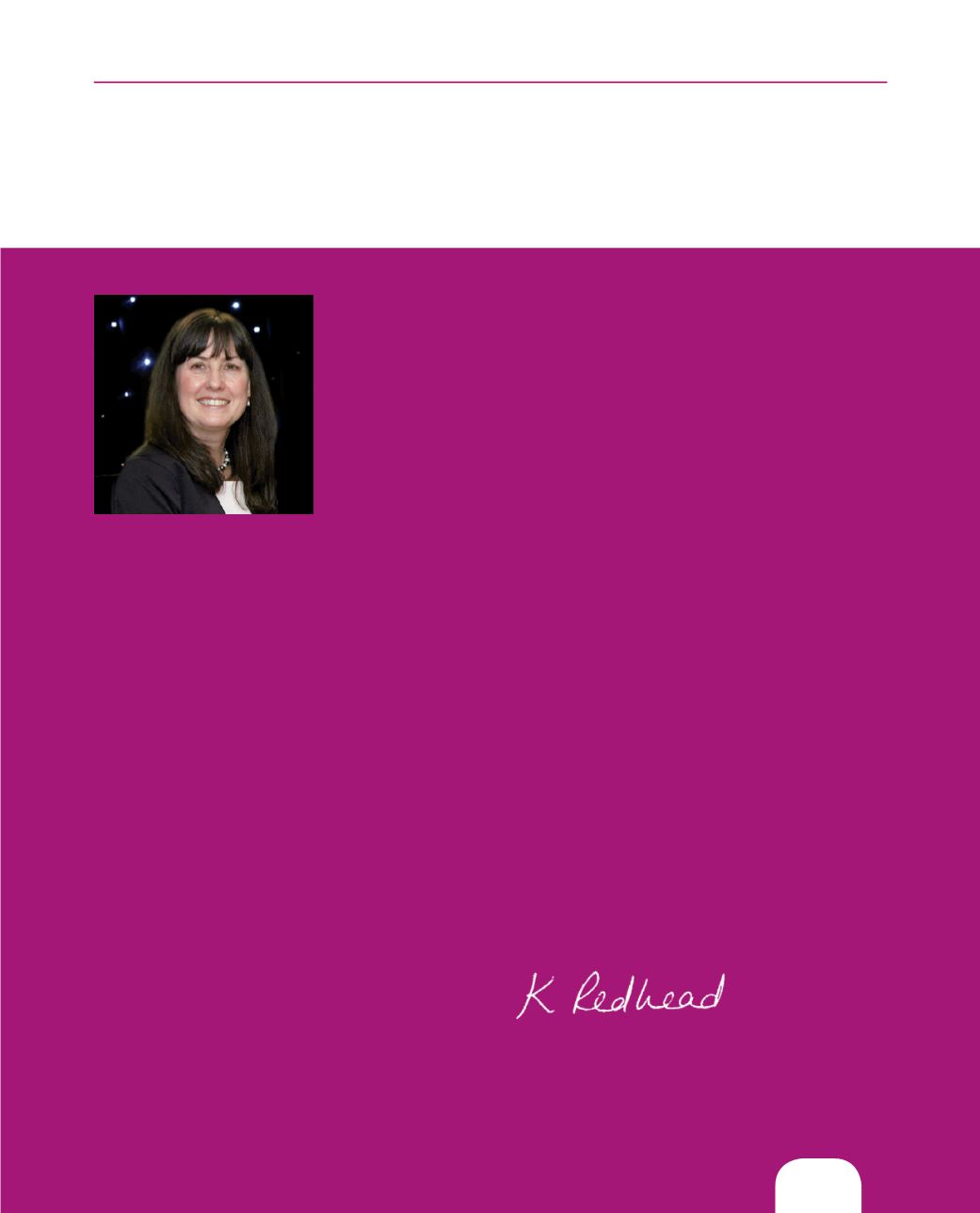 As Principal and Chief Executive of
Derwentside College, it is a pleasure to present
our 2014-15 Annual Report. This has been
another successful year and I am proud of the
students and staff for their continued hard work.
As demonstrated by our mission and vision,
we are relentless in our focus on developing
the employability of our learners as well as
our services to employers. We are one of the
largest and most successful apprenticeship
providers in the region and beyond and in
2014-15, we had 5,506 apprentices and worked
with 1,065 employers. Whilst the majority of
our learners are located in County Durham,
we also deliver apprenticeships across Tyne
and Wear, Northumberland, Tees Valley and
Yorkshire and Humber.
We continue to perform well financially,
despite significant funding cuts across the
sector and in 2014-15 we returned another
healthy surplus.
Success rates on our classroom-based courses
continue to be very high, placing us again in
the top 10% of all colleges for most areas. Our
apprenticeship success rates are well above
the national rates and this includes a very
successful take-over of a large contract that
was terminated with another provider.
I am pleased to report that, according to
the government's latest published statistics,
the College has the highest percentage of
young people with sustained progression into
education, training or employment in the
North East region. Furthermore, we also have
the highest percentage of young people
progressing into apprenticeships in the country.
Throughout 2014-15, we continued to build on
our outstanding partnership with Jobcentre
Plus in continually aligning our programmes to
local job vacancy trends. We also opened the
doors to our new construction centre with over
120 students joining this provision.
I am extremely proud of our apprentice
Reece Taylor, who represented his country,
Derwentside College and his employer, Dyer
Engineering, at the WorldSkills competition in
Brazil in August 2015. Reece was awarded
a Medallion of Excellence placing him in the
top 10% of world competitors. Added to this,
Reece was also successful in winning the AoC's
Student of the Year 2015.
I would like to thank the College's staff and the
staff of our strategic partners for their unwavering
dedication to helping our learners achieve truly
amazing outcomes. I would also like to thank
College Board Members for their on-going
dedication and their invaluable support.
Karen Redhead
Principal and Chief Executive
Annual Report
2014-15
Principal's Statement
5