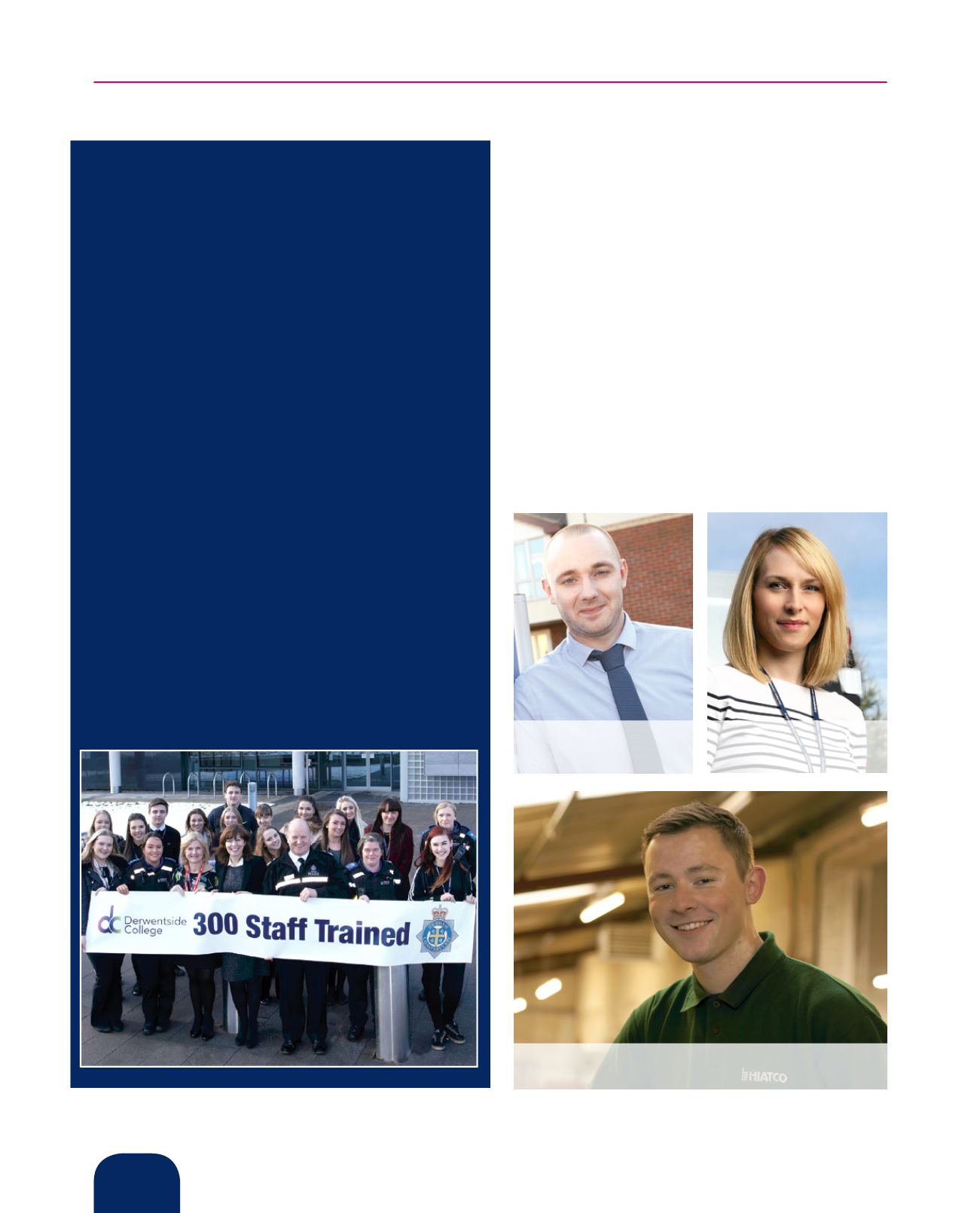 8
Annual Report
2014-15
Constabulary and College join
forces in training Apprentices
In February 2015, the College celebrated its
successful four-year partnership with Durham
Constabulary by reaching the figure of
300 staff trained in a wide range of areas
including, Team Leading and Management,
Business Administration, Customer Service
and Information Technology. The College has
also worked closely with the Constabulary
in offering 45 young people the opportunity
of a job via studying an Apprenticeship and
since this time 90% have gone on to secure
permanent jobs with the Constabulary.
Mike Barton, Chief Constable of Durham
Constabulary, said: "We are extremely
impressed and proud of our staff, who have
engaged with Apprenticeship opportunities
and I wouldn't hesitate to recommend
Apprenticeships to other employers.
Derwentside College has been instrumental
in enabling our staff to access the best
opportunities to enhance their careers."
Top 10% Nationally for
Higher Apprenticeships
The College has had many notable successes
in developing strategic partnerships with
large employers and as part of this strategy,
the College has continued to grow its Higher
Apprenticeship provision to address the
region's significant skills gap in relation to
higher level skills. Having engaged with many
employers on this agenda including Durham
County Council, Durham Constabulary and
Care UK to name a few, the College now has
350 Higher Apprentices in learning and is in the
top 10% of providers nationally for its volume of
higher apprenticeships.
Christopher Palmer
Care Leadership & Management
Higher Apprentice
Rebecca Ross
Leadership & Management
Higher Apprentice
Marc Graham
Manufacturing Engineering Higher Apprentice