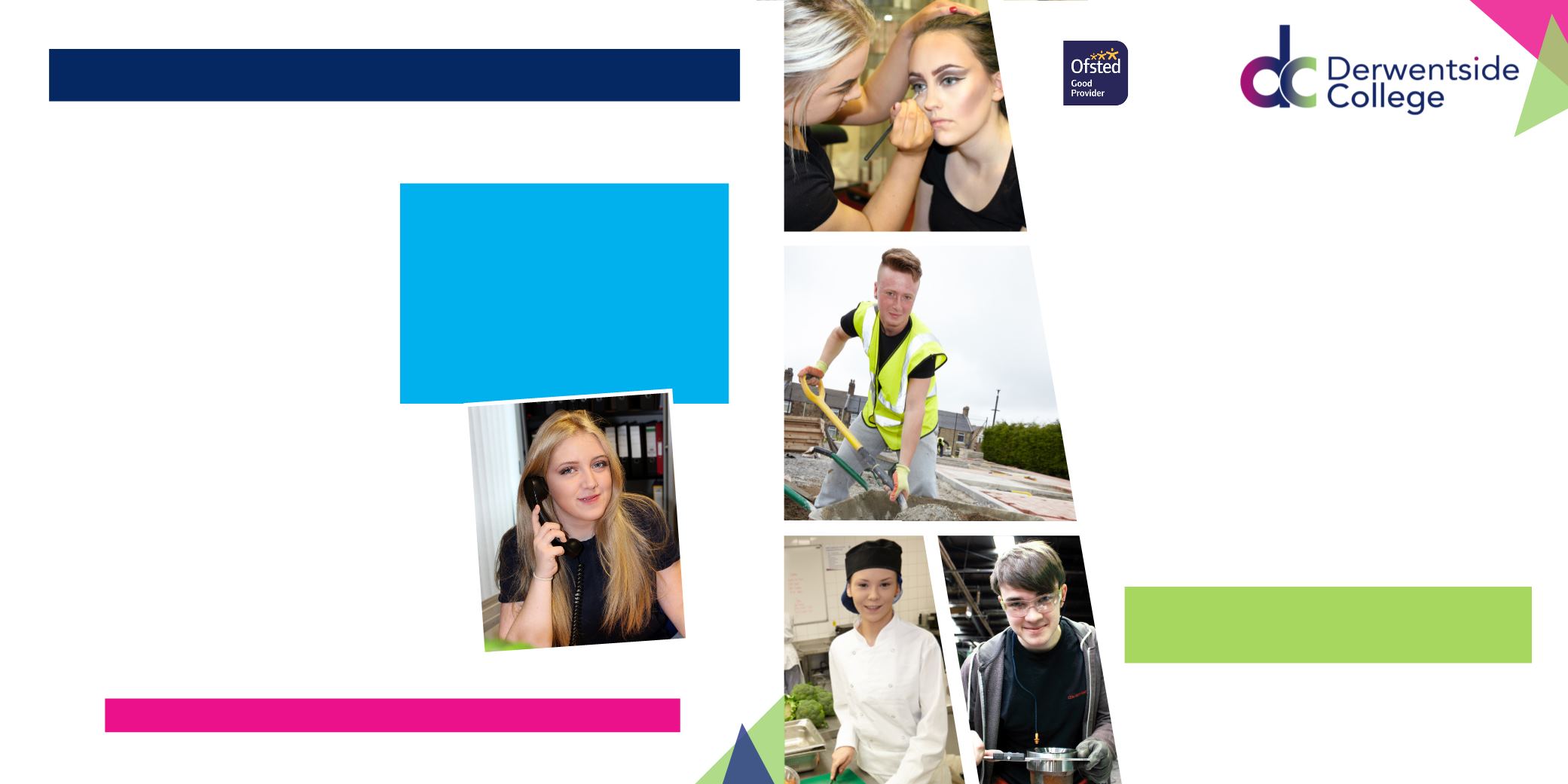 If you are looking for:
•
a part-time course
•
a full-time course
•
an Apprenticeship
•
advice and guidance about your next step
Derwentside College, Front Street, Consett,
County Durham, DH8 5EE
Tel: 01207 585900
www.derwentside.ac.uk
Call our Enrolment Team
now on 01207 585900
Enrol
Now
3
Every weekday during
August and September
Drop-in between 9am - 6pm
2
Financial Support
Financial support may be available for eligible
learners. The
Learner Support Fund
can assist
you with travel to college, books, specialist
clothing and equipment. In addition, daytime
students can be assisted with meals and
childcare support.
To enquire if you qualify or to find out how to
apply for financial support, please contact the
Finance Team on
01207 585900.
How to Enrol
The College reception is open Monday - Thursday
from 8.30am until 6.00pm and on Friday from
8.30am until 4.30pm. To make arrangements to
enrol, please call into the College on Front Street,
Consett, DH8 5EE or telephone us on
01207 585900
.
Course Fees
You will find details of course fees throughout this
guide. If you are unemployed or in receipt of
certain benefits, you may be eligible for free tuition,
please enquire at the time of enrolment.
Your course may also be
free
if you are:
•
Aged 16 - 18
•
Aged 19 - 23 and studying for your first full
Level 2 or Level 3 qualification
How to Pay
You can pay by cash, cheque or debit/credit
card. Some courses can be paid for via monthly
instalments. Please ask for further details.
If you are employed and your employer has
agreed to pay your fees, you will need written
confirmation from your employer when you enrol.
We offer
FREE TRAVEL
to College for all 16-18 year old learners
Whether you're looking to progress within your current job role, change your career or
enhance your existing skills, Derwentside College has a range of qualifications to set you apart.
Enrolling on a course at Derwentside College is easy